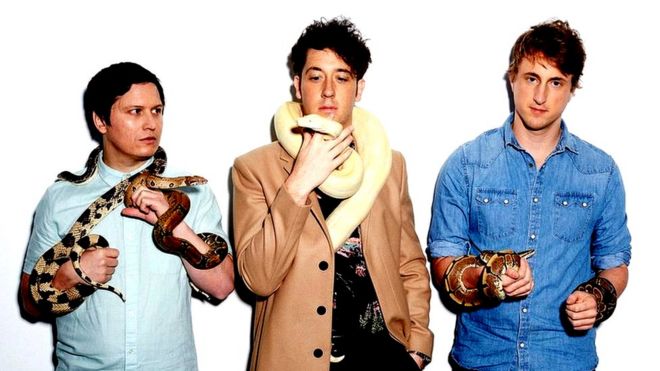 Music streaming – playing songs over the internet "on demand" – is widely regarded as having saved the music industry, following an era of music piracy marked by falling CD and vinyl sales.

Yet songwriters and musicians have long complained that they're not getting their fair share of the spoils, but now a number of tech start-ups are trying to help them receive what they're owed and give them more control.

Dan Haggis, drummer with Liverpool band The Wombats, is a happy man. The band's fourth album, Beautiful People Will Ruin Your Life, recently entered the UK chart at number three – a career best.

And this time around, they stand to make more money from their success.
Please continue @ BBC News